Women's Hair Loss Solutions
TOTALLY NATURAL, NON-SURGICAL HAIR LOSS SOLUTIONS FOR WOMEN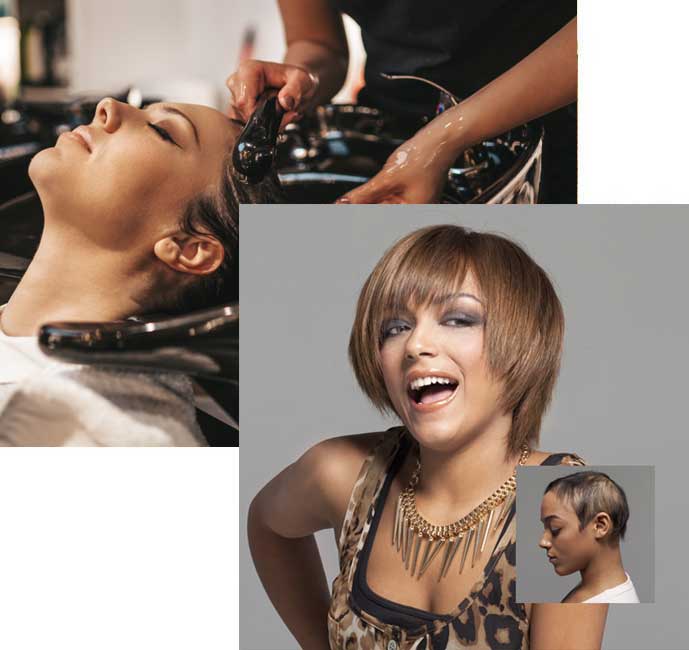 Beautiful
Hair Again!
Hair Loss Solutions for Women – Green Bay & Appleton
At Keith's Haircenter in Green Bay and Appleton, Wisconsin, we offer women of all ages a diverse range of hair loss solutions, including Club W non-surgical hair replacement systems. Club W Hair Replacement for Women is our newest solution for women experiencing hair loss or thinning hair.
Created with the latest in women's hair replacement technology, our exclusive Club W Custom Hair Replacements for women can dramatically increase the density, thickness and length of a woman's thinning hair, naturally and undetectably.
Women's Hair Loss Solutions

Green Bay & Appleton

For over 40 years, Keith's Haircenter in Green Bay & Appleton, Wisconsin has been providing the finest quality custom women's hair replacement and hair loss treatment solutions. Serving tens of thousands of clients across the area and neighboring upper Michigan, Keith's has won the hard-earned respect of both our clients and healthcare providers alike.

Our individually customized hair loss solutions for women provide a complete range of non-invasive options for treating full or partial hair loss and are designed with your individual needs and goals in mind to create a beautiful, natural look, feel and experience. Now you can have the beautiful, real, luxurious hair you want and deserve that perfectly matches your own growing hair – hair that is uniquely your own, and styles any way you want.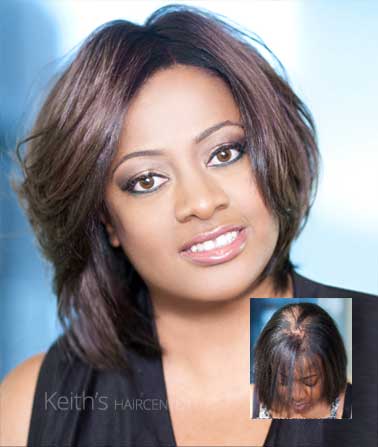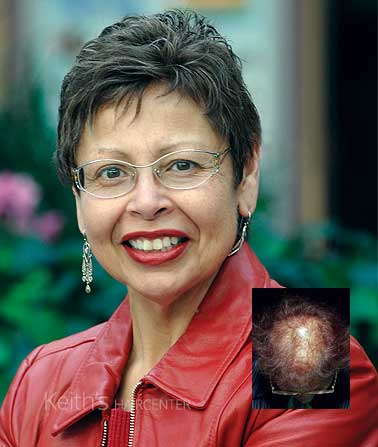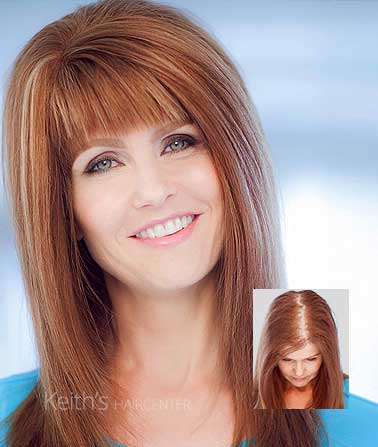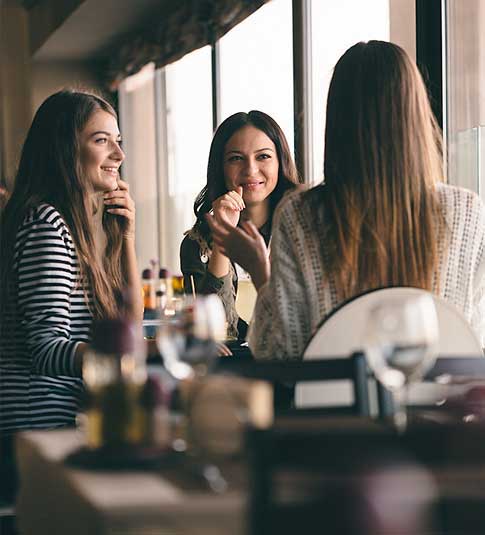 TRUST. CARE. CONFIDENCE.
Women's Hair Restoration & Hair Additions
At Keith's Haircenter, we understand the emotional stress of losing your hair and the impact it can have on you emotionally, physically, and in your day-to-day interactions with family, friends, and coworkers.
We are dedicated to helping women find beautiful, practical solutions to hair loss problems ranging from hereditary hair loss to Alopecia to Chemotherapy. We provide women with a variety of beautiful, proven hair loss solutions including individually customized hair loss integration systems, hair additions, and beautiful 100% European human hair wigs in your favorite style.
Results You Can
Get Excited About!
At Keith's Haircenter, we create your custom hair replacement system for you and you alone. We take care to perfectly match your new hair with your existing hair in texture, color, curl and density. Our beautiful women's non-surgical hair restoration systems are the perfect hair loss solution for women of all ages and hair types who are suffering from thinning hair and hair loss, regardless of cause. Made from real human hair, they provide a beautiful, non-invasive solution that is designed to provide a perfect, natural look, feel, and experience.
If you are suffering from hair loss or thinning hair, we invite you to schedule a free, private consultation with a Keith's hair loss specialists today who will work one-on-one with you to answer all your questions and help you find the perfect hair loss solution for your needs.

WHAT OUR CLIENTS SAY

"The people at Keith's cared personally about my hair, and how to reach solutions for my concerns towards it. I received a haircut from Jessica off of a reference image I showed, and she did a fantastic job, putting as much detail into the recreation as possible. I was also greatly informed by Keith on the concerns and questions I entered with, and I'm very thankful for the team's passion for genuinely helping those reach their goals for their hair."  – Drake (Google)
GET STARTED WITH A
FREE CONSULTATION
To learn more about today's leading hair loss and hair replacement solutions, we invite you contact us today to schedule a free, private no-obligation consultation to learn about all of our hair replacement services in a comfortable, confidential, no-pressure environment.
Trust. Care. Confidence.
All of our services are provided with your complete privacy in mind. Regardless of the cause of your hair loss, Keith's is here to help.
Get Answers Today
RESTORE YOUR HAIR. RESTORE YOUR LIFE. Schedule a free, private consultation today.